Personal training is 100% customized to you and your exact goals. It will allow you to safely start your health and fitness journey or take your current workouts to the next level. Get the accountability and motivation you need, and know you are maximizing your results with a custom training plan designed around your goals.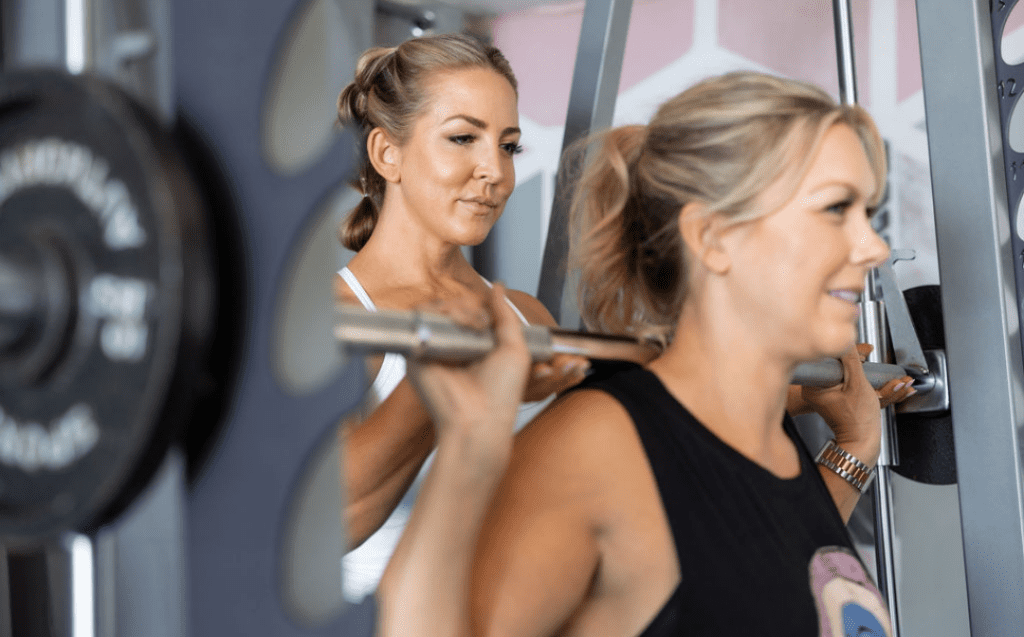 Custom Workout Plan

all workouts are tailor fitted to your schedule, needs, and goals. In addition, I review your workout training program and progress-each day, week, and month make adjustments as needed.

Accountability, Support, & Motivation

One of the hardest part of sticking to a workout routine, is motivation. I am here as your trainer, accountability buddy, and friend. We will create a plan that makes sense for you and your schedule. Every client is different, so we will figure out what works for you and your lifestyle. Factoring in work, kids, family, social life, injuries, etc.

Nutrition Guidance & Game Planning

Tracking your food is Not Required, and is only recommend to those who find it positive and motivating. I will set your nutrition goal based on your height, weight, and activity level. Then you can track your food with Myfitnesspal. (Optional). I also share all my favorite tips  for eating out, while on vacation, and with a busy schedule. My favorite recipes!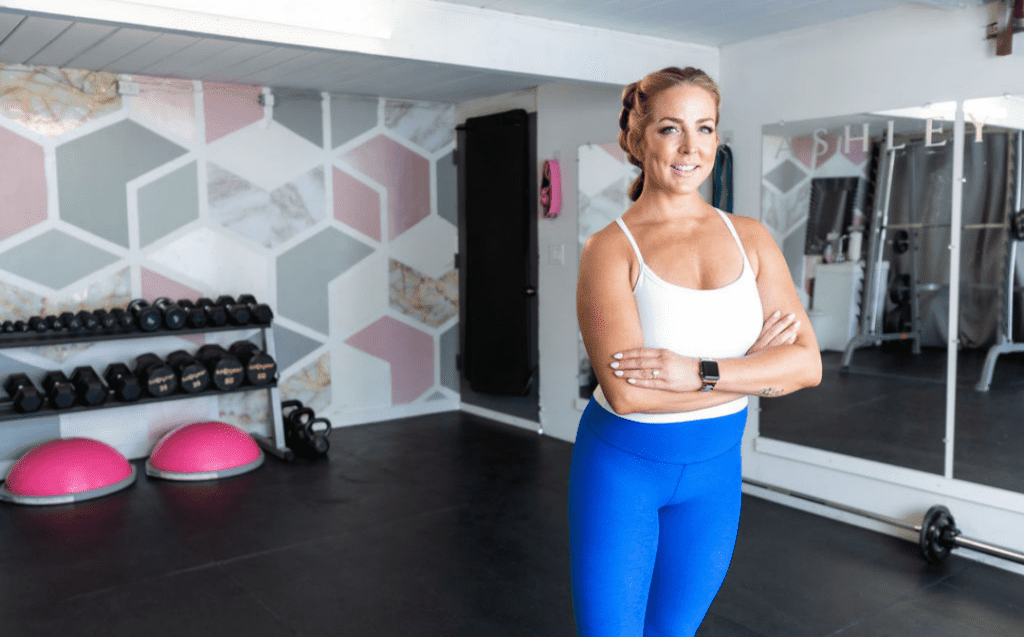 I've been working out with Ashley for the last 3 months now and have been very happy with her approach and the results. She diagnoses your needs puts together a targeted nutrition and work out plan just for you. She sends reminders for each session, checks in on your off day commitments and encourages realistic progress. She is also very pleasant and supportive. She loves what she does and it shows.
Basak K.
If you are looking for a personal trainer in San Diego, look no further. When I searched online a few months ago, I needed someone who could work out a meal plan that worked for me, help me lose my body fat, but at the same time build muscle on my arms and chest. At the same time, I wanted to incorporate yoga into our sessions. Well, I have just completed the 30 days we agreed upon and the results were much better than expected. She worked wonders on my meal plan, and was non-judgemental but instead incorporated the stuff I did like, to bring down my body fat. She pushed me to my limit, but she always seemed to know where that was. When I wasn't working out with her, I could reach her at any time and ask about what food I could order at restaurants etc. She was always available and a true pleasure to work out with. I can't recommend her enough.
Brian P.
I cannot recommend Ashley more enthusiastically!  She is awesome. I started training with Ashley about 3 months ago when I finally stopped making excuses about being out of shape. As a former college athlete, I have been challenged to stay fit after college without the help of a coach or nutritionist. Working with her has been the BEST decision I've made for myself in YEARS. She is knowledgeable and versatile as well as upbeat and extremely motivating. I'm in better shape, I feel great, I'm more confident, and I've learned how to make fitness a big part of my life again, as well as completely change the way that I eat in a way that is healthy and still makes me happy. She has taught me that you can't out-train a bad nutrition plan and that it's not too late to be in the best shape of my life. I love working with her!
Elizabeth A.
Ashley is an amazing trainer. Not only does she know what she is doing, but she truly cares about her clients. Ashley always has a tough, new workout tailored to fit my specific goals. She is a great motivator and watches my every move to ensure I do not injure myself. I feel so comfortable with Ashley, and I highly recommend her to everyone who is trying to get in shape.
Tess A.
If you want to find a place where you are able to achieve your fitness goals and see REAL results for the work you do, Ashley is the person to see. I have an incredibly busy schedule, prior foot, and knee injuries and Ashley created a  fitness regime built to suit my needs. She definitely pushes you to your limit, but she will also let you know how much you have accomplished if you can't see it for yourself. If you are thinking of becoming fit and feeling like a rockstar you should consider training with Ashley it's the best investment I've made! Thank you, Ashley!
Robin G.
Great studio with a knowledgeable trainer. Ashley is very personable and friendly and her location has plenty of parking and feels very comfortable. She really helped me with my form! She also pushed me in ways I needed having me up my reps and weights and perform exercises I hadn't done before! I highly recommend training with Ashley!
Allie S.
Single Session One on One Personal Training
10 Pack One on One Personal Training
20 Pack One on One Personal Training